Tips For Keeping Antique Upholstery Clean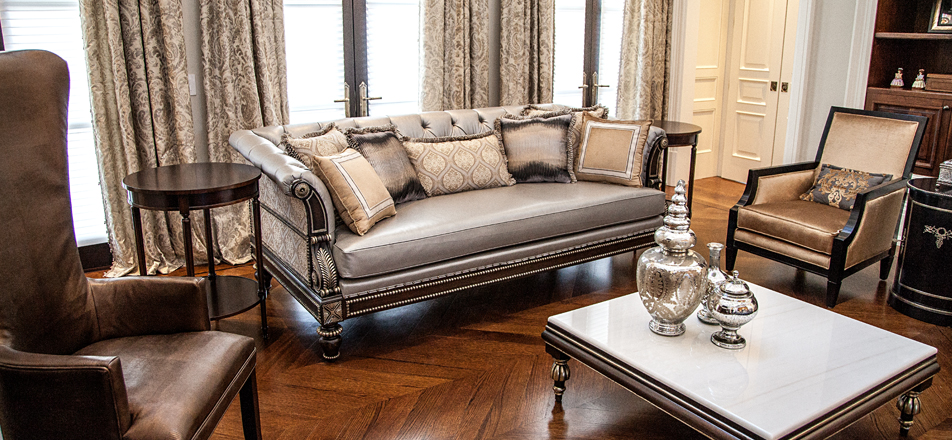 Cleaning and maintaining your antique furniture is necessary, but sometimes, cleaning antique upholstery can actually destroy the value of the piece. Most antique furniture pieces have very delicate fibres used to upholster them, which means using the wrong furniture refinishing method could permanently destroy the piece. The main purpose of furniture refinishing is to preserve the original techniques, materials and beauty of the item. Therefore, it is best to consult an expert before refinishing your own vintage furniture.
Tips For Maintaining Antique Upholstery
While a professional is your best option for antique furniture upholstery, there are ways you can maintain and clean your upholstery without destroying its value. Some things you can do, include:
Taking Care Of Spills Appropriately – Blot a spill spot immediately after it occurs. Never rub or scrub a spill. Blotting will absorb the liquid and continue to blot with a clean towel or paper towel until most (if not all) the liquid is absorbed.
Act Fast – Cleaning antique furniture must be done as soon as a stain or spill occurs. Allowing stains to set may permanently destroy the fabric on the item.
Vacuum – To keep dirt and dust from settling into the fibres of your antique furniture, gently dry vacuum the surface. You should also vacuum before cleaning your antique upholstery with a fabric cleaner to prevent scrubbing dirt into the fibres.
Deep Cleaning – A cleaning foam approved for upholstery use may help remove built-up dirt and grime. Test the foam on an inconspicuous area of the fabric to make sure it does not cause discoloration. Follow the instructions on the foam, using only clean towels. Never rub or scrub; instead, use a dabbing motion to clean the surface.
Avoid Heat – Never use heat to dry your antique upholstery. Heat can cause permanent damage and shrinkage to the fibres. Instead, use fans to allow the fabric to dry naturally and do not use the furniture until it is fully dry.
Hire An Expert For Antique Furniture Refinishing – Because antique upholstery is so delicate, hiring a professional is your best option. A professional can assess the type of fabric used on your antique piece and use the proper cleaning method. If the fabric itself cannot be salvaged, a professional can help reupholster the item with fabric that is reminiscent of the era.
Carrocel furniture store can help with all of your antique furniture refinishing needs. From cleaning upholstery to performing a full refinish of the item, Carrocel's team of refinishing experts draw on years of experience to preserve the beauty and history of each antique piece they work on. Visit or call us today at 416-999-2525.