Difference Between Antique Restorations And Reupholstering Your Furniture
Considering Fine Antique Furniture Restoration?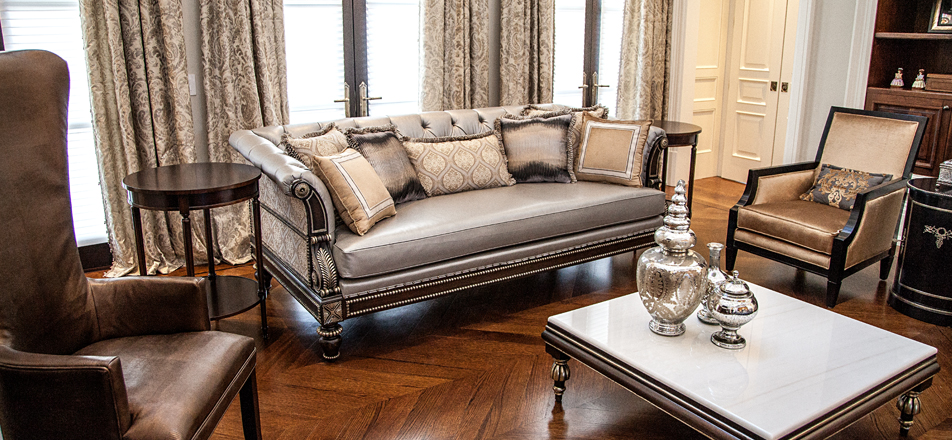 When conducting antique furniture restorations, you may be tempted to reupholster your sofa or dining chairs some of the pieces in order to make them look more attractive and stylish. However, there is also a question as to whether reupholstering will decrease the value of the antique. To answer the question of restoration vs. refinishing, you must first consider the piece you are working with.
Experts recommend that a classic piece that is unique or rare, and exhibits fine elements of early artisanship should not be altered. Additionally, if the piece is made by a notable designer or craftsman, it is likewise best to leave the piece in its original condition after performing antique restorations.
Other Points To Consider In The Restoration vs. Reupholstery Conundrum:
If a piece is one of value and designed by someone notable, reupholstering can result in a decreased value because the item has been significantly altered.
However, if the piece is not necessarily a valuable work of art, reupholstering might actually serve to increase its value. This of course, depends upon the type and quality of the materials you use.
When reupholstering, using the right materials can mean the difference between an improved, beautiful piece of furniture, and one that would have been better off left alone.
Sometimes minor repair and replacements of missing parts can restore a piece of furniture to much better condition, rendering reupholstering unnecessary.
To help you make your decision, look for any identifying marks that can help you find out who the piece may have been crafted by. Additionally, see if there are any special carvings or other elements of artisanship that may help to identify its origin.
If you have any questions as to the quality of the piece, whether you should perform antique restoration or furniture reupholstery, contact an experienced professional.
For more information about vintage furniture care, contact Carrocel Furniture Store located in Toronto . We will be happy to discuss proper maintenance and serve all your antique restoration needs.