Mixing Modern And Antique Furniture
Mixing Modern And Antique Furniture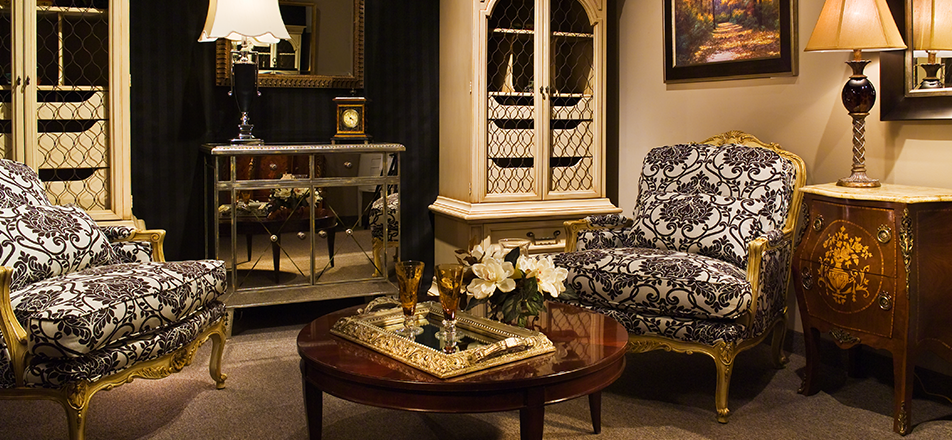 Combining modern and antique furniture can make an impressive statement of style if you achieve the right balance and tone. Knowing exactly how much to keep simple and where to introduce the drama is the key to success.
Here are some simple tips to keep in mind:
Avoid the clichéd look: Gone are the days when everything had to match. Combining antiques with contemporary elements not only breaks up the monotony but also helps personalize the décor and style. So avoid putting all that family furniture you inherited into just one room.
Consider the overall look of the room: Plan your décor keeping in mind the architecture, lighting and size of your room. Dark wooden furniture in a small room that has poor lighting will give it a sombre appearance. You might consider brightening it up with lighter colours or patterned upholstery. Consider adding antique mirrors. This will give your room depth and brightness while also functioning as an elegant piece of art.
Choose one or two items to give your décor that extra pop: Place a decorative Queen Anne's arm chair or a Victorian settee in your living room, a Chippendale hutch in the dining area or a Georgian chest of drawers in your bedroom. Don't overdo it or it will look like a chaotic mismatch of styles.
Pick styles that relate or complement each other: Modern furniture typically has clean lines. An ornate antique piece becomes the focal point of attention and adds drama to an otherwise simplistic décor. But it is important to keep size and scale in mind so that it doesn't look out of place.
Furniture reupholstery for a bright and fresh look: Sometimes all it takes is new upholstery and a touch of polish to give your family heirlooms a new lease on life. It can also help you fine tune the look to achieve a perfect balance of your antique and modern furniture.
If you're looking to acquire vintage furniture or accessories it is always best to choose a reputable furniture store. Carrocel will also be able to provide advice on how best to combine modern and antique furniture.